National Senior Beta Club -- Villa Rica High School Chapter
***
Important Announcement!
*
Please click here to view an important video regarding Beta Club honor cords,
new member certifications, and hours from Mrs. Manley.
*
Please view the April Digital Meeting Agenda by clicking here.
This document contains important information about hours requirements and
hours opportunities that can be completed from home.
*
All hours are due Friday, May 1 by 5 pm.
Hours should be submitted by taking a photo and emailing it to
Mrs. Manley at maggie.manley@carrollcountyschools.com.
In order for your hours to be correctly counted, please make sure that
your name, grade and hours information are clearly visible in the photo.
***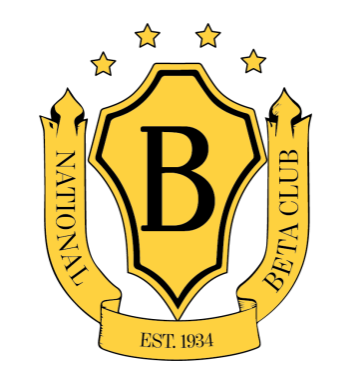 Club Sponsor
Mrs. Maggie Manley
Room 121
Contact: maggie.manley@carrollcountyschools.com
Are you a member of the community seeking volunteers for an upcoming event? Please complete THIS
Google Form to request Beta Club volunteers! Thank you!
Meeting Agenda
Click here to view the April meeting agenda.
Spring 2020 Meeting Dates
April:
Digital Meeting due to school closures
May:
Digital Meeting due to school closures
Welcome
Welcome to VRHS Beta Club site. Please see our vision and mission statements below. If you have questions, then please contact Mrs. Manley. Also, remember that our Remind account is the official method of club communications (see below for information about our Remind).

Vision
The Villa Rica High School Sr. Beta Club will be a positive environment where students can build leadership and character through service to our community.
Mission
The Villa Rica High School Sr. Beta Club seeks to be authentically service oriented, raise expectations of our members, and promote student leadership.
Club Contact Information
Remind:
Last names A-M: text @vrhsbeta1 to 81010
Last names N-Z: text @vrhsbeta2 to 81010
Instagram: follow @vrhs_beta
Club Documents
Click here to view and download a copy of the Hours sheet.
Beta Club Member Policies
Attendance Requirements
Members are expected to attend EVERY monthly meeting (either the afternoon or morning option).
Members are allowed one absence per semester.
Any additional absences MUST be accompanied by an excuse (doctor's note, signed note from parent, etc).
Hours Requirements
*AT LEAST 3 official Beta event hours (these are hours shared from Mrs. Manley via Remind, during meetings, or via this website)
*NO MORE than 3 church OR family hours combined
*NO MORE than 3 donation hours (these hours come from donating items to charitable organizations - approx. $7 worth of items equals 1 hour)
*No limit to the number of community hours (these are other volunteer hours that do not fit into the other categories. Examples might include: volunteering with an elementary school, picking up trash, helping another extracurricular organization, helping at a soup kitchen or animal shelter, etc.)
Hours Deductions Policy
Hours may be DEDUCTED from a Beta student who:
1) signs up for an event and fails to show up
2) signs up for an event and cancels the same day.
*This policy was enacted Spring 2019 due to a large number of no-shows and last-minute cancellations by Beta students, leading to a diminishing of our reputation and standing in the community. As a leadership organization that values Character and integrity, we expect ALL members to follow through with their commitments. Please contact Mrs. Manley if you have any questions about this policy.