2023 STAR Student, STAR Teacher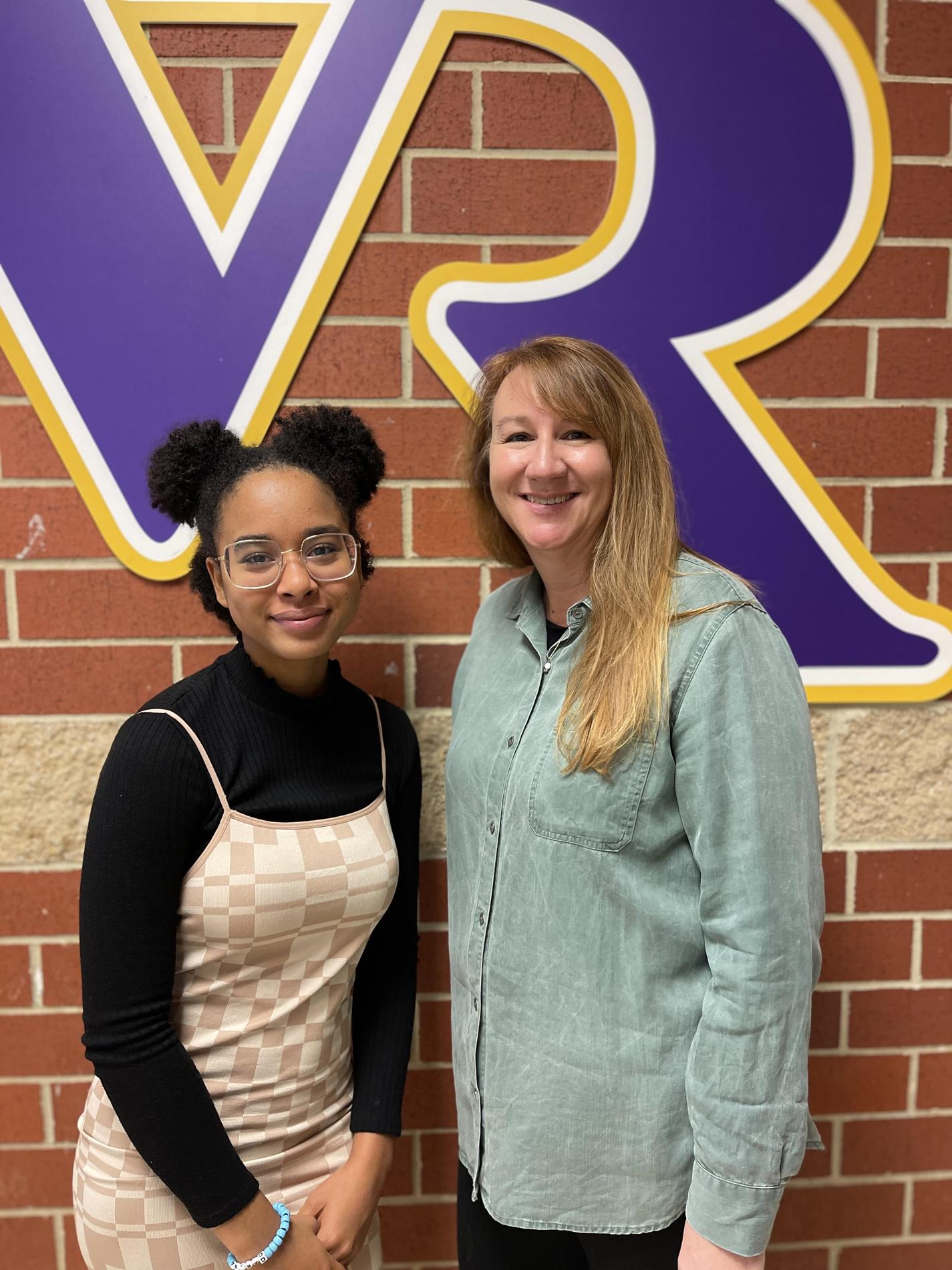 ---
Carina Solis was named as the STAR Student for Villa Rica High School's Class of 2023. Carina plans to attend college next year and will major in English.
The STAR (Student Teacher Achievement Recognition) program recognizes the highest achieving senior from each high school and the teachers who have had the greatest impact on them. In order to be chosen as a STAR Student, students must have the highest score on any single test date of the two-part SAT taken through the November test date of their senior year. STAR students must also be in the top 10% of their class, based on GPA.
Carina chose Mrs. Sunshine Yarbrough as her STAR teacher. When asked why she chose Mrs. Yarbrough, Carina said that she enjoyed Mrs. Yarbrough's AP Psychology class during her junior year, where she build a relationship with Mrs. Yarbrough that she continues to value.
Mrs.
Sunshine Yarbrough
has taught American Literature and AP Psychology for 6 years. Mrs. Yarbrough said, "
I can't say enough good things about Carina - she is an innovative thinker, creative, inquisitive, kind, and compassionate. I am honored she chose me as STAR teacher - we have many excellent teachers at VR that she could have chosen. I am the lucky one to have had Carina in my class - she was truly a joy to teach."