Caleb Yarbrough named VRHS STAR Student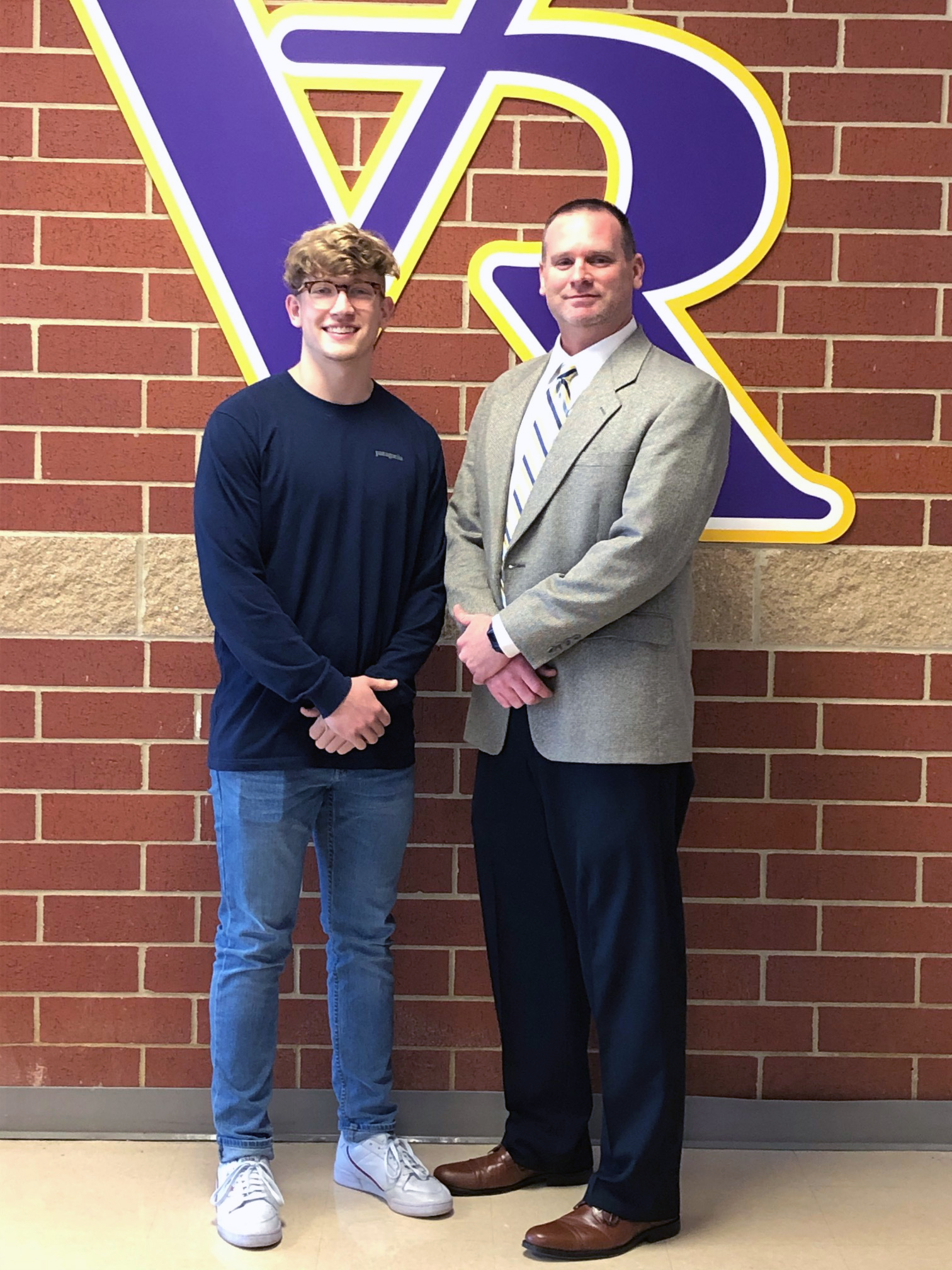 ---
Senior Caleb Yarbrough has been named Villa Rica High School STAR student for the graduating Class of 2020. The Student Teacher Achievement Recognition (STAR) program honors Georgia's highest achieving high school seniors and the teacher who has been most ifluential in their academic development. To obtain the STAR nomination, high school seniors must have the highest score on any single test date of the SAT. They must also be in the top 10% or top 10 of their class based on GPA. The STAR program is sponsored by the Professional Association Georgia Educators (PAGE) Foundation.
Caleb selected Bryan Crane as his STAR teacher. Mr. Crane taught Caleb at Villa Rica Middle School in the areas of Language Arts and Social Studies. Caleb chose Mr. Crane because he made a lasting impression on Caleb and instilled his drive and determination to work his hardest.
Caleb has excelled in the classroom taking 10 dual enrollment classes and 6 AP classes. He is an active member of National Honor Society, Beta Club and Student Government Association. Caleb also has the distinction of being a Governor's Honors Program semi-finalist. He has been on the VRHS Baseball team for the past four years. Caleb also attends Midway church where he participates in the youth program.
Caleb has been accepted to University of Georgia and Georgia Tech and is also considering Emory University. He plans to major in Business Administration. He is the son of Bruce and Tracey Yarbrough.
Pictured with Caleb is Glen Harding, Villa Rica High School Principal.