Balfour on Campus on October 7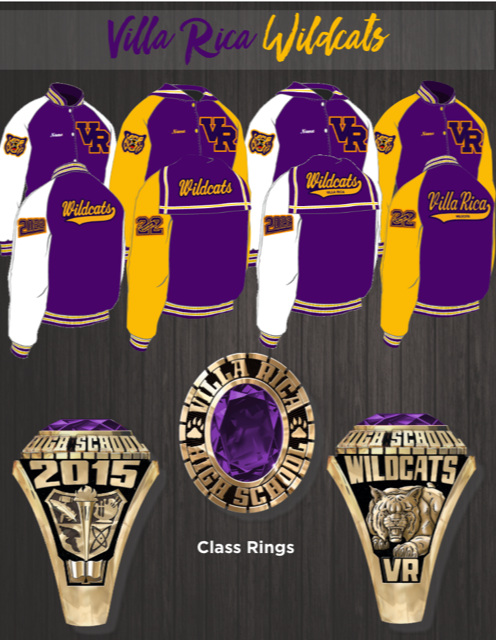 ---
Show off all of your best high school memories in one place and order your Villa Rica Class Ring and/or Letter Jacket! Scholastic Images will be on campus on Wednesday, October 7th during lunch.
Class Ring orders need a $100 deposit or you can pay with three equal payments on a credit card. If you have ordered a letter jacket from Scholastic Images already or are ordering one now, you will receive a $40 discount on your ring! This promo is available at school ONLY!
Letter jackets just need a $100 deposit as well as proof you earned your letter along with any additional patches you have to sew on! Don't miss out and get you ring and letter jacket ordered now!
You can order online at
www.scholasticimages.com
anytime as well, but make sure you've been custom sized by us for your letter jacket before ordering online!