Hybrid Learning - starts January 25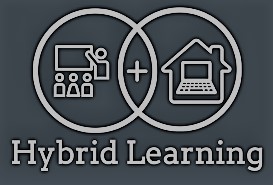 ---
At Villa Rica High School, the health and well-being of our students and staff is our top priority. For this reason, we have decided to transition students to a Hybrid Learning Model starting Monday, January 25th. The expected return to a regular schedule is Monday, February 8th.
The purpose for moving to a Hybrid Learning Model at this time is to:
1) Reduce the Number of Students on Campus Each Day
2) Reduce the Amount of Exposure in Hallways and School Buses
3) Continue to Offer Students In-Person Instruction on Specific Alternating Days
Students will alternate on-campus instruction and Distance Learning according to the attached schedule. VRHS students with last names beginning with letters A-K will be on-campus on Monday, January 25th. VRHS students with last names beginning with letters L-Z will log in to Google Classroom for Distance Learning on Monday, January 25. Please read the attached Hybrid Learning Plan document carefully for schedule details.
Bus transportation will be provided for students who normally ride the bus on the days they are attending on-campus instruction. School meals will continue to be provided for students. Extracurricular activities will occur as previously scheduled unless otherwise notified.
We will continue to monitor the COVID-19 cases in our school community and will make adjustments as necessary. Our goal is to continue to provide your student with premier opportunities even in the midst of the pandemic. Thank you for your understanding and support as we navigate through these challenging times.
For more information, click here or the image below.