Daily Announcements - September 30th, 2020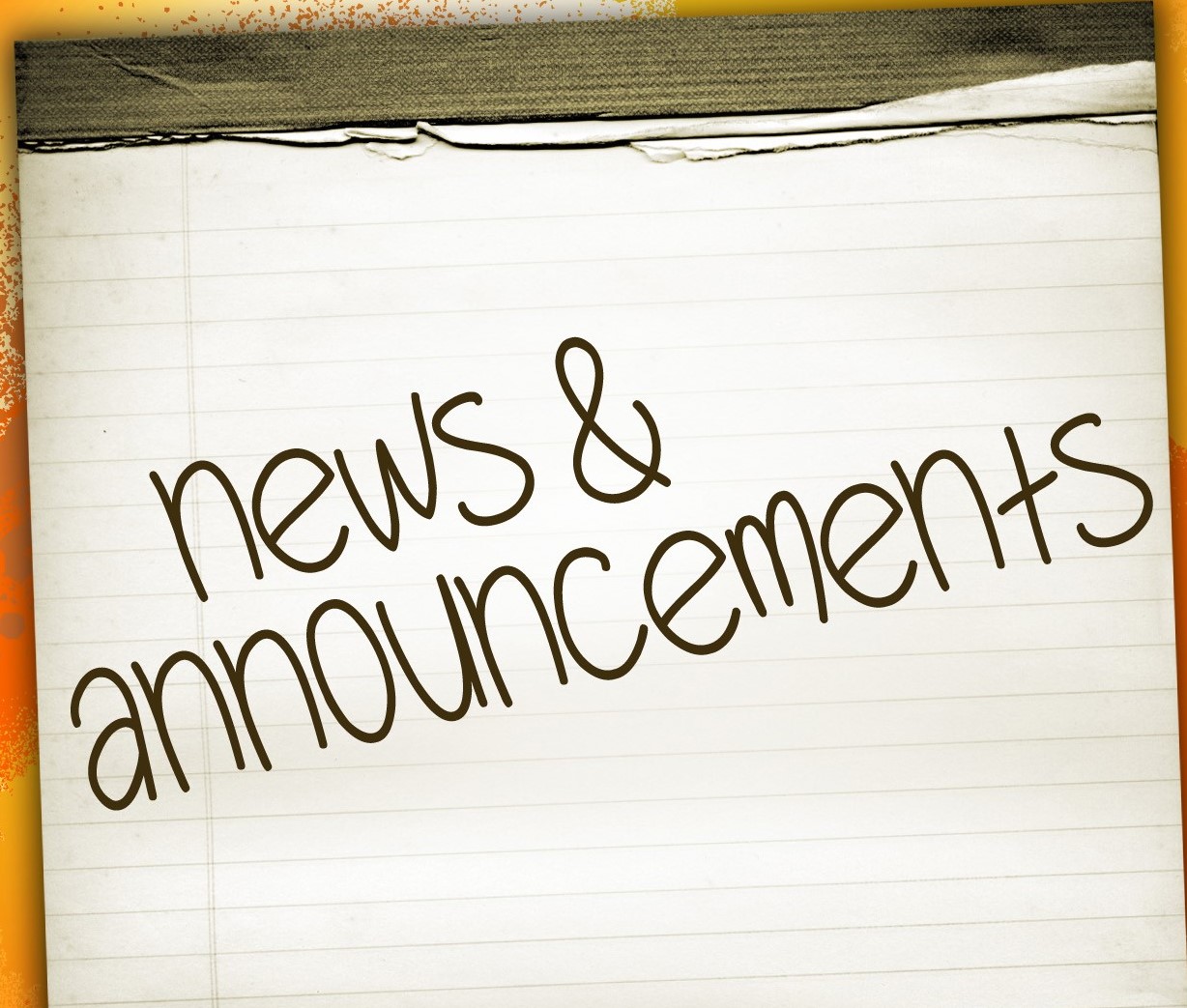 ---
Happening today:
Purple Pearls Meeting (Cafe) 3:45pm

V Softball vs. Paulding 5:30pm

Homecoming Court Meeting 3:45 (Room 101) Tyson
Sports:
Anyone who is interested in Wrestling this year needs to be at the mandatory meeting on Wednesday in the cafeteria at 3:10.
Homecoming:
SGA-Homecoming Door Decorations will end this Friday.
2020 Homecoming Dress Up Days for Spirit Week (October 5th-9th):
Monday: Meme Day

Tuesday: Tropical Tuesday

Wednesday: Pajama Day

Thursday: Throwback Thursday (Decades Day)

Friday: VRHS Spirit Day
Homecoming shirts are now available for purchase. E-mail Ms. Tyson with any questions.
Clubs and Fine Arts:
Yearbooks are currently for sale at $70. You can pay with cash, card, or check. If you pay by check, make it out to Villa Rica High School. See Mrs. Mount in room 102 if you wish to purchase your yearbook. To order a yearbook or senior ad online, go to www.yearbookordercenter.com. The school code for VRHS is 14856. Remember, the price goes up throughout the year, so buy yours today!
Fall Pictures for underclassmenwill be this Friday, October 2 during Lit classes. Click here for picture day information.
Brooklyn Berryhill and Jerrick White would like to invite you to join T.A.B.L.E . This is an interactive club that broadcasts the various opportunities offered in school and out. It's our goal to educate students on black history as well as discuss the effects of modern day issues. It is important to us that we provide a platform not only for minority students but for all students to learn their history and what they can do to be the change. We have an interest meeting Thursday at 3:45 in the cafeteria to further explain the club and answer any questions. We look forward to seeing you there!!
Seniors:
We will also have Senior Make-up/Retake day Friday, October 2nd. Seniors should have already signed up for an appointment on Google Classroom. The deadline for that has passed; however, any Seniors will have an appointment (without signing up) if they didn't have pictures made this summer. The appointment schedule can be found on the Class of 2021 Google Classroom. If you want retakes, you will be required to pay a $30 sitting fee.
Guidance Office:
The Counseling Center has several upcoming events, please mark your calendars and more information on these events will follow:
October 20th -YouScience Day- during 5th period school wide event

October 22nd - Financial Aid Night (Virtual)

October 29th - PSAT -10th graders (no cost) and Juniors (cost $20.00) may sign up in the Counseling Center

October 29th (tentatively) - ASVAB -sign up required

October 7th, 21st and 28th -Seniors college applications assistance in Media Center during 5th period
SAT Testing:
Anyone taking the SAT test this weekend will need to bring the following with them on Saturday morning:
face mask (required)

number 2 pencils

testing ticket

valid ID (driver's license, passport, SAT Identification form, or a school-issued ID)--Infinite Campus printouts are not an acceptable form of identification

SAT approved calculator

Also, this is a reminder that water fountains will be shut off, so water bottles are acceptable.
Students will need to enter through the cafeteria doors and are required to socially distance until admission process begins. Please arrive by 7:30 am on Saturday, Oct. 3rd.
Students will be asked to confirm the questions posted outside Mrs. Tyson's room before entering the testing center. If you are not feeling well or are experiencing any COVID symptoms, please DO NOT come to SAT testing on Saturday, Oct. 3rd.
Library Books:
Overdue library books can be dropped in the book return which will be in the hallway outside of the media center between classes starting today and through next week. Freshmen and Sophomores: This includes your middle school books from Bay Springs Middle School, Villa Rica Middle School and Temple Middle School. Your middle school fines have been cleared, but you need to return the books so that you can check out here at VRHS. Mrs. Evans will make sure your books are returned to the middle schools and your accounts cleared. Overdue notices were sent out by email through the Destiny system yesterday afternoon.
Testing:
AP Students..It's now time to order and pay for your exams online. Please check out the APTS website for ordering information or your AP teachers or Ms. McFadden. Your deadline to order is Nov. 3rd.
Quote of the Day:

"No matter how long you have traveled in the wrong direction, you can always turn around."