Daily Announcements - Wednesday, September 16th, 2020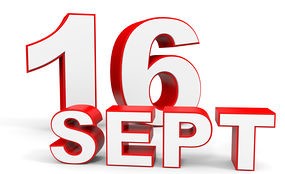 ---
Happening today:
Midterms go home

Purple Pearls Leadership and Scholarships 3:45-5:00pm (Day)
Sports
Cross Country: VRHS had a good day yesterday at the Sweetwater meet. The girls' team took 2nd place led by Sierra Gore, and avoided the course rattlesnake. The boy's team made some significant improvements, led again by Jackson Shead.
Homecoming
Homecoming will be Friday, October 9th! If you are interested in representing your grade and VRHS, please complete the online Google Form which is on the VRHS website and Facebook. Parent permission is required for nomination. All nomination forms will need to be completed and submitted by Friday, September 18th at 3:30 pm. The 2020 Homecoming Court Ballot will be announced the week of September 21st. If anyone has questions about the Nomination Forms, please contact Mrs. Tyson at elizabeth.tyson@carrollcountyschools.com. There is absolutely NO CAMPAIGNING to be on Homecoming Court. This is the one rule you agree to when you complete the Google Form.

Seniors
Balfour will be at all lunches next Wednesday and Thursday to accept senior dues payments, which are currently $130. You can pay by cash (exact change please), check or credit card (with a $4.95 service fee). Senior dues cover your cap and gown, diploma and cover, honor cords, graduation programs, and graduation. You must pay these dues in order to walk at graduation. You can also pay online at www.gabalfour.com. Please make plans to pay your dues by December 31 to not incur late fees.

Quote of the Day:
"Make your life a masterpiece; imagine no limitations on what you can be, have, or do."