Daily Announcements - Tuesday, September 22nd, 2020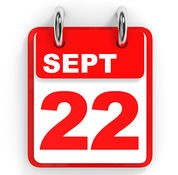 ---
Happening today:

 V Volleyball vs. New Manchester & Lithia Springs 5:30pm
 JV Volleyball @ Rome 5:30pm
Sports:
Congratulations to our Varsity Softball Wildcats and JV Football Wildcats for their impressive games yesterday! Bats were hot at the softball field!
Homecoming:
The final Homecoming Nomination ballot is located outside Mrs. Tyson's Room 101. Final nominees will need to sign by his/her name, acknowledging that their name is spelled correctly. Please sign off on the ballot no later than Tuesday, Sept. 22nd (tomorrow).
SGA-Homecoming Door Decorations will begin 9/21 and will end on 10/2. Each day, students will be working on door decorations after school 3:30-6:00. Students who would like to participate in door decorations will need to get with their class representatives. Here are the halls we will be decorating:
Seniors-100 Hall (sponsor--Annie Butler--room 806)
Juniors-500 Hall (sponsor-Jodi Ogden--room 503)
Sophomores-800 Hall (sponsor-Jordan Lee--room 905)
Freshmen-600 Hall (sponsor-Elizabeth Tyson--room 101)
Homecoming shirts are now available for purchase. E-mail Ms. Tyson with any questions.
2020 Homecoming T-shirt sales are available online this year! The online store will close on Thursday, October 1st. All t-shirts will be delivered to the high school on Thursday, October 8th and will be available to pick up after 5th period.
https://villaricahomecoming.
itemorder.com/sale

Clubs and Fine Arts:

FBLA (Future Business Leaders of America) is holding a meeting Wednesday, September 23rd, for anyone who is interested in joining. It will be directly after school at 3:30 in room 500. We can't wait to see everyone there!
Yearbooks are currently for sale at $70. You can pay with cash, card, or check. If you pay by check, make it out to Villa Rica High School. See Mrs. Mount in room 102 if you wish to purchase your yearbook. Remember, the price goes up throughout the year, so buy yours today!
Seniors:
Seniors, Balfour will be at all lunches this Wednesday and Thursday to accept senior dues payments, which are currently $130. You can pay by cash (exact change please), check or credit card (with a $4.95 service fee). Senior dues cover your cap and gown, diploma and cover, honor cords, graduation programs, and graduation. You must pay these dues in order to walk at graduation. You can also pay online at www.gabalfour.com. Please make plans to pay your dues by December 31 to not incur late fees.
Guidance Office:

AP Students..It's now time to order and pay for your exams online. Please check out the APTS website for ordering information or your AP teachers or Ms. McFadden. Your deadline to order is Nov. 3rd.
Quote of the Day:
"The first to help you are the ones who know how it feels to fall down."